The Art of Tile
Tile Installation that matches old-world skill with modern materials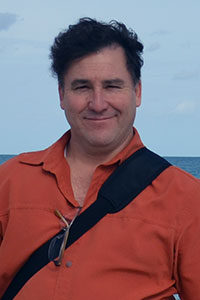 My name is Luis Gomez. Thank you for visiting our website.
The core values which guide our business are that tile installation is an art form, we are craftsmen who love what we do, and the end result is something our clients should be proud of for years to come. It is just that simple.
My Background
My father introduced me to the art of tile when I was 15 yrs old. His old-world skill, attention to details, and a philosophy of making sure the customer was happy was embedded in me at an early age. When I first began working on homes in the Park City area I fell in love with the area. It was not only the local beauty and types of people who lived here but the quality of the homes was such that they were like blank canvases waiting for my artistic best. It was not long before I was gaining the attention of local contractors and working on 10 million and 15 million dollar homes.

Utah has been a wonderful place to raise a family and the years we have spent here are among the best. My family has explored and enjoyed the outdoor lifestyle afforded us by the opportunity to live and work in this wonderful state. Although my children are older now and have moved on to live in St. George and Salt Lake, we still live in Summit County full time. When not working on sharing my art with clients we enjoy camping, fishing and I indulge my personal passion, golfing.
What to expect
We will start with an initial consultation where we discuss the project, any challenges which may exist, begin selecting materials, and go over timelines, expectations and costs. From there we will coordinate with any other contractors who may be working the job in order to ensure the work process goes as smoothly as possible, while providing you with a timetable to help manage expectations. We prefer to only use high quality materials from the prep through the finish seal thereby ensuring the highest of satisfaction with the end result. We take great pride in our work so the professionalism which gets us hired is reflected right through the final clean up and walk through; we want your recommendation and we will work to earn it.
801-641-0278
1389 Center Drive, suite 200, Park City, UT 84098